Airline Used by Amazon Wins Order t...
Airline Used by Amazon Wins Order to End Cargo Pilots' Strike
2016-11-28 13:32:41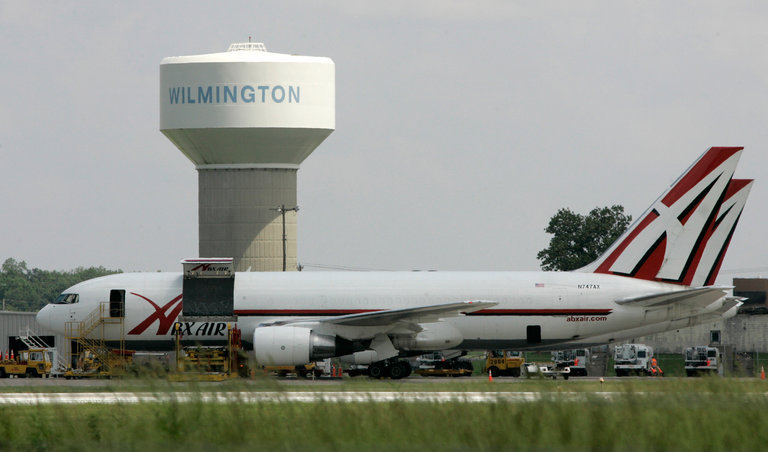 SEATTLE — A federal judge on Wednesday ordered striking airline cargo pilots who transport packages for Amazon and other customers to immediately resume work.
About 250 pilots for the carrier, ABX Air, went on strike on Tuesday, accusing their employer of forcing them to work an excessive number of flight assignments in violation of their contract. The strike threatened to hold up shipments of Amazon orders, though the internet retailer said it had avoided delays so far.
In a hearing Wednesday evening in Cincinnati, Federal District Court Judge Timothy S. Black granted ABX Air a temporary restraining order blocking the strike, according to representatives of the company and pilots' union.
The Airline Professionals Association, Teamsters Local 1224, the union representing the pilots, started the strike because of what it called significant understaffing problems at ABX Air, which has demanded that pilots fly "emergency" flights to meet the demands of its cargo customers, disrupting the pilots' schedules.
The pilots were picketing outside ABX headquarters in Wilmington, Ohio, and Cincinnati/Northern Kentucky International Airport, where DHL, one of ABX's big customers, has its North American hub.
In a statement, the union said its pilots would return to work, but called on ABX to address the staffing shortages that prompted the strike. "ABX Air's failure to address the staffing crisis hurts our families and compromises our ability to do our jobs and meet the needs of Amazon, DHL and other customers," said Rick Ziebarth, an ABX pilot and a representative of the pilots' union.
Amazon has significantly expanded the number of jets it leases from carriers like ABX over the last year to meet soaring demand from customers for speedy shipment of their orders.
This year, Amazon and the Air Transport Services Group, the parent company of ABX, announced that Amazon was leasing 20 Boeing 767 freighter aircraft to ensure that the retailer had enough capacity to ship one- and two-day deliveries for customers.
As part of their agreement, the carrier granted Amazon warrants to buy just under 20 percent of its stock over a five-year period.
Amazon suggested that so far, the strike had not affected its customers. "We rebalanced capacity across our diverse network of carrier partners, and these adjustments ensure there are no disruptions through the busy holiday weekend," Kelly Cheeseman, an Amazon spokeswoman, said.
ABX said it expected flights to resume immediately. "I am pleased that the court continues to recognize the value to all parties from continuing to work out remaining differences in negotiations and through arbitration," John Starkovich, president of ABX Air, said in a statement.
Amazon has gone to great lengths to discourage employees in its warehouses across the country from forming unions, arguing that they would interfere with the company's ability to innovate inside the facilities. But the strike by the pilots shows how some segments of its logistics network could still be affected by organized labor.
In a phone interview before the judge's ruling, Mr. Ziebarth, the ABX pilot and union representative, said that the scheduling demands of his employer had caused considerable strain among pilots, which could become worse as the carrier and its customers head into the peak holiday shopping season.
"I can't tell you how many birthdays, family events, anniversaries and even funerals our pilots have had to miss because of all these emergency flights," he said.
---