Online Deals for Holiday Shopping: ...
Online Deals for Holiday Shopping: Buyer Beware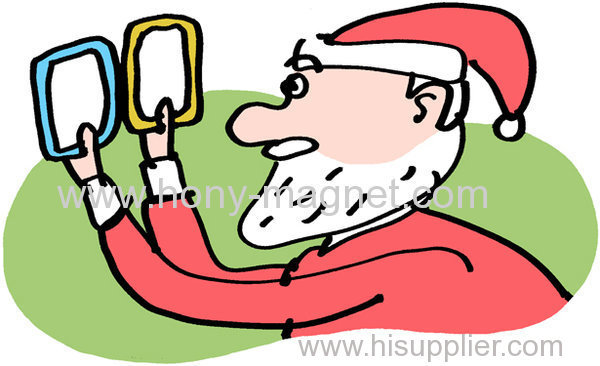 On Black Friday, Kohl's offered what looked like a terrific deal on the Jawbone UP24, a stylish fitness-tracking band the retailer ordinarily sells for $130.
In honor of that hallowed national day of shopping, Kohl's was cutting its price on the UP24 by more than 20 percent, to just $100. The Kohl's price cut was heralded by dozens of websites that compile supposedly stupendous holiday discounts. Wired even included Kohl's UP24 sale in its list of Top 50 Black Friday deals.
There was just one problem: Kohl's price — as is surprisingly typical — wasn't much of a deal at all.
Every year, the holiday shopping season is hit by a blizzard of apparent discounts. From the week before Thanksgiving to the end of the year, retailers and manufacturers pump out tens of thousands of so-called deals — limited-time, often extravagant offers that they suggest you'd be a fool to miss.
Searching for deals online has become an increasingly popular way to navigate the shopping season, according to Google's data, and this year interest has been higher than ever. But the people who study the holiday discount bonanza say that our knee-jerk reverence for these discounts is misplaced.
"What surprised me was how many of these deals were bad," said Jacqui Cheng, the editor in chief of the product review sites The Wirecutter and The Sweethome.
During the holidays, Ms. Cheng turns her entire staff of about 20 writers and editors toward investigating advertised discounts on technology and home goods. "I kind of expected that we would be able to say that 85 percent or 90 percent were bad, but it turns out that almost literally every single one is bad," Ms. Cheng said.
So far this year, The Wirecutter and The Sweethome have researched 54,000 holiday deals. They've found that only a bit more than 300 of them— less than 1 percent — are worth your time. "When we find a deal that we think is good, it's a needle in a haystack," Ms. Cheng said. "We're super-excited when that happens."
At Best Buy and Amazon.com, for instance, the UP24 fitness band had beenselling for as little as $80. What's more, Kohl's $130 "regular price" wasn't quite regular. Though that is the manufacturer's suggested price, the UP24 has been selling online for less than $120 since late summer, later falling as low as $100, according to Camel Camel Camel, an oddly named but useful price-tracking site. Even now, well past Black Friday, it's easy to find the UP24 for $100, the price that Kohl's advertised as some kind of limited-time opportunity.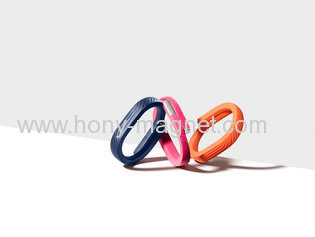 The explosion of less-than-stellar deals advertised on the web, a medium that has often been held out as a shopper's best friend, is a bit surprising. Wasn't it supposed to liberate us from price gimmicks?
"There was this period when people were saying that the Internet was going to usher in a golden age for consumers, where everyone would start comparison-shopping and no one would pay a penny more than they should," said William Poundstone, the author of "Priceless: The Myth of Fair Value (and How to Take Advantage of It)," a book about the psychology of pricing. "But we are all busy, distracted, and we have limited time and attention to devote to research, so we all fall victim to these tricks." What's more, researchers say, the very prospect of getting a deal clouds our thinking. "I think an important factor here is that when describing or dangling discounts in front of consumers, retailers arouse in consumers an emotional desire, a passion, or at least an impulse to get a bargain," Robert Schindler, a professor of marketing at the Rutgers University School of Business, wrote in an email.
That passion can impair our judgment, sometimes so severely that we press Buy without ever bothering to check if the deal holds up.
One of the most common holiday gimmicks is to suggest that an item has been heavily marked down from a "suggested price." Ms. Cheng pointed to an example at Macy's, which, last week, was offering a Breville Smart toaster oven for a limited-time sale price of $280, plus an additional 10 percent off if you typed in the offer code FRIEND when you checked out. That would get you the oven for about $252, which Macy's suggested is a huge discount off the item's regular price of $417.
Except that isn't the normal sales price. According to Camel Camel Camel, a site that Ms. Cheng advises people to check every time they encounter an online deal, Amazon has been selling the Breville toaster oven for $250 for months. Best Buy, Crate & Barrel, and several other national retailers are also offering it for that price. (This week, Macy's also changed its sale priceto $250.)
So where did Macy's $417 regular price come from? Julie Strider Fukami, a spokeswoman, said in an email that Macy's advertised "regular" prices are "based on many different factors, including the cost of the item, overhead, benefits we offer ... as well as our ability to offer the item at a lower price during sale events." She noted, though, that as Macy'sexplains in fine print on its site, "regular" prices may never have resulted in any actual sales. To me, this looks fishy — posting a "regular" price that resulted in potentially zero sales seems like a tactic meant to make you feel like you're getting a deal, even when Macy's sale price is actually more expensive than other retailers' ordinary prices.
The Breville is one of the best-rated toaster ovens on the market, which suggests another reason to be skeptical of such a deal.
"The stuff that's really good is almost never on sale," said Brian Lam, the founder of The Wirecutter and The Sweethome. Mr. Lam has been looking at holiday deals for years, and when he comes upon a genuinely huge discount, he has found that it often comes with a huge catch: The item isn't very good to begin with, and is usually not worth buying at any price.
Consider the 55-inch, ultra-high-definition Samsung television that Best Buy was selling for just $899 on Black Friday. It had been discounted $500 from its original price, and with a promise of a high-resolution, so-called 4K screen, it looked like it could be the deal of the century. (Best Buy has since raised the price to $1,299.)
But when The Wirecutter staff looked into that model, they found that the Samsung set had a very bad case of "motion blur," a common effect in flat-panel displays in which images lose their sharpness when they're in motion.One review found that the Samsung's "4K resolution only holds true on a static picture; on a moving image you'd be lucky to get 1K."
Considering that most people like to watch shows with at least a bit of on-screen movement, this low-priced set looked more like a high-priced stinker.
The lesson here: When you spot a deal, do your homework.
"Assume most deals are not good," Mr. Lam said. "Don't get distracted by the razzle-dazzle of double-digit percent off. Figure out what you need, and then do the math. Otherwise you'll get lost in a sea of apparent discounts that are most likely not good things, or not good prices."
---