As Technology Entrepreneurs Multipl...
As Technology Entrepreneurs Multiply in Vietnam, So Do Regulations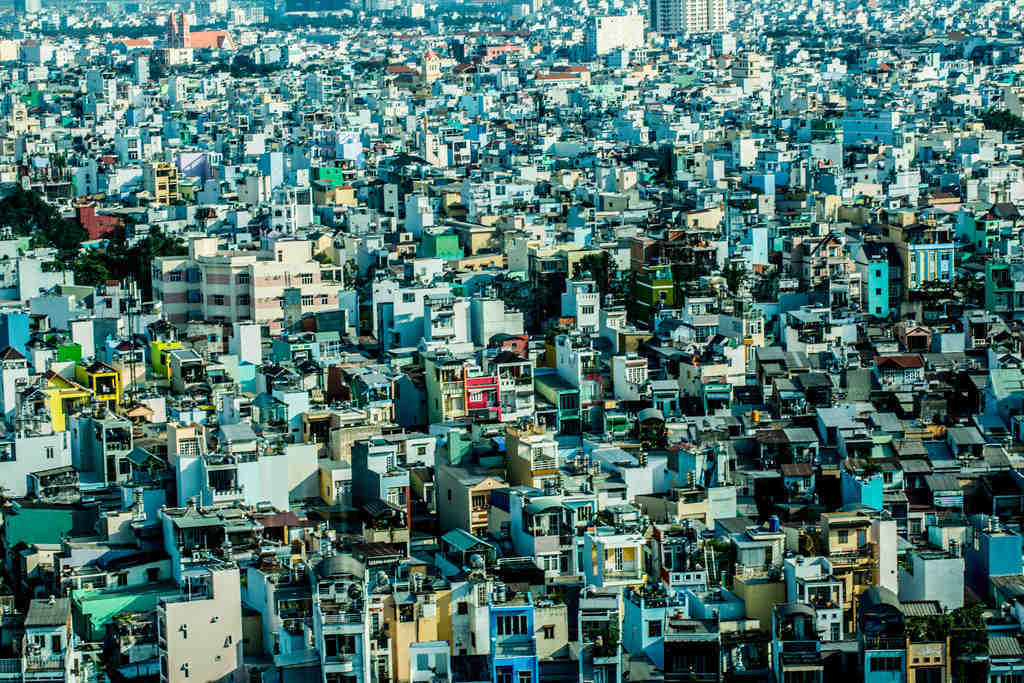 HO CHI MINH CITY, Vietnam — Wandering through Glass Egg Digital Media's open-plan office, Phil Tran paused beside a game designer's cubicle and pointed at his computer screen.
A character sprinted across a digital landscape in one of the latest offerings from Mr. Tran's company, which localizes international video games for online publication in Vietnam and designs 3-D art for games by Sony, Microsoft and Electronic Arts.
"You just run, run, run until you hit something," said Mr. Tran, who founded Glass Egg in 1999 after a short stint at a computer game start-up in San Francisco.
Mr. Tran and other technology entrepreneurs in Vietnam are taking the same approach to building their businesses: grow at breakneck speed and comply with regulations — which are often, in their view, maddeningly ambiguous — when you run into them.
But as Vietnam's government overhauls its information technology policies, the race is getting riskier. A growing list of regulations dictates how these businesses must be run, including what they can do with their content and even what their owners' academic credentials must be.
Some worry that innovation and investment in the booming sector may be smothered under the weight of new rules.
Vietnam's tech businesses are a bright spot in the country's economy compared with its other industries, many of which are dominated by state-run companies. In one measure of growth, online sales by businesses to consumers in Vietnam totaled an estimated $2.2 billion in 2013, and the number is expected to reach up to $4 billion in 2015, according to a 2013 report by the Ministry of Industry and Trade.
The technology boom is built on strong Internet infrastructure, brisk smartphone sales, an explosion in online shopping and legions of skilled coders and designers who are willing to work for lower wages than others in the region.
The expansion began about a decade ago, and Intel, Samsung and Microsoft later built factories in the country. International outsourcing firms were enticed by tax breaks and other government incentives.
Vietnam is now among Southeast Asia's most promising markets for high-tech growth, said Dung Nguyen, the director for Vietnam and Thailand at CyberAgent Ventures, a Tokyo-based venture capital firm that has invested in 15 Vietnamese start-ups since 2009. He said e-commerce, music-streaming services and smartphone games were the hot growth areas right now.
But some of the country's Internet entrepreneurs and multinational technology corporations say the new and pending regulations signal that Vietnam's regulatory approach to the Internet is increasingly out of step with its blossoming technology scene.
Last summer, content administrators of social networks and news websites were told they must have university degrees, obtain licenses and archive posts for at least two years. Another order, still in draft form, would regulate Internet-based voice and text services by requiring some providers to have contracts with Vietnamese telecommunications companies. And an approved rule, set to take effect on Thursday, will require some online game providers to have payment systems in Vietnam and obey other requirements, according to an analysis by Tilleke & Gibbins, a law firm based in Bangkok.
Another draft rule would require overseas technology companies that supply cross-border services in Vietnam to have representatives in the country, industry professionals said. That would apply to companies like Google that do business in the Vietnamese market but have no formal local offices. The Asia Internet Coalition — which represents Google, Apple, Facebook, Yahoo, eBay, LinkedIn and Salesforce.com on policy issues in the Asia-Pacific region — said last spring it was "very concerned" about the rule's potential effects.
The chill has already been felt on some of the country's young social networks. In October, the popular Vietnamese social media site Haivl.comwas abruptly shut down after publishing content that the Ministry of Information and Communications deemed offensive to a historical figure. (Some site users said the figure was Vietnam's revered founding president, Ho Chi Minh.) More than a dozen social media sites have since been fined or taken offline for similar reasons, according to several Vietnamese businessmen in the technology sector.
They said privately that the wave of new and proposed regulations was another attempt by the ruling Communist Party to control expression that could incite unrest or threaten its monopoly on power.
The government has imprisoned scores of bloggers in recent years. Vietnamese law bans private news media, and some industry professionals say officials are closing down social media websites because they have operated, at least to some degree, outside the state's control.
Hans Vriens, managing partner at Vriens & Partners, a consulting firm based in Singapore whose clients include several major technology companies, said, "When they look at policy developments in the last two years, some companies worry that the government views social media and Internet-based businesses as a source of new threats to control, rather than a source of new opportunities to realize."
In 2013, the government issued a rule, Decree 72, that appeared to place unprecedented restrictions on speech online. That angered human-rights groups and the United States Embassy, which warned that the restrictions would violate Vietnam's international human rights commitments and stifle innovation and investment.
Controversy around the rule has quieted, and in January, the state-controlled newspaper Thanh Nien quoted Prime Minister Nguyen Tan Dung as saying that it was "impossible" for the Vietnamese government to block Facebook and other social media sites. Facebook has been sporadically unavailable in Vietnam for years, but the government has never claimed responsibility for the blockages.
Nguyen Thi Hanh, who represents the Ministry of Industry and Trade on e-commerce matters in Ho Chi Minh City, said that the government's Internet policies had long aimed to both regulate and support tech businesses. She added that her ministry was highly supportive of e-commerce and noted that the Ministry of Information and Communications had jurisdiction over social websites.
The government, many tech executives say, is also trying to protect the entrenched economic interests of the state- and military-owned companies that dominate Vietnam's telecommunications sector, whose billions of dollars' worth of business has been threatened by the rise of disruptive Internet technologies.
The state-controlled Vietnam News reported in November that about 26 million Vietnamese, or nearly a third of the country's population, were using Internet-based smartphone applications like Viber, Line and a Vietnamese competitor, Zalo, to make calls and send messages while avoiding the traditional carriers' higher fees.
Neighboring China can restrict foreign technology companies' access to its domestic information technology sector as a way to protect Baidu, a popular search engine, and other local heavyweights, said Khoa Pham, director of legal and corporate affairs at Microsoft Vietnam. But it is unclear whether Vietnam can follow that model, he added, because its domestic technology industry is not as robust as China's.
Vu Hoang Lien, chairman of the Vietnam Internet Association, a business consortium whose members include state-owned telecommunications providers, said that the legal environment for Internet businesses had been good so far, and that the Communist Party had given "priority support" to the information technology sector.
A few Vietnamese entrepreneurs, on the heels of the closure of Haivl.com last fall, are considering registering their companies in Singapore, where they see more regulatory stability, said Hung Dinh, a veteran of Vietnam's start-up scene and the chief executive of JoomlArt.com, an international company that creates content-management systems for websites.
Mr. Tran of Glass Egg said there appeared to be a "heightened sense of security" around Internet content in recent months.
"I don't think it's going to be a game-stopper," he said, looking out from his 17th-floor office over Ho Chi Minh City's skyline. But for young Vietnamese entrepreneurs, he said, "it does have a deterring effect."
---