Relying on Product Reviews? Knowing...
Relying on Product Reviews? Knowing How a Company Treats Its Customers Is Just as Valuable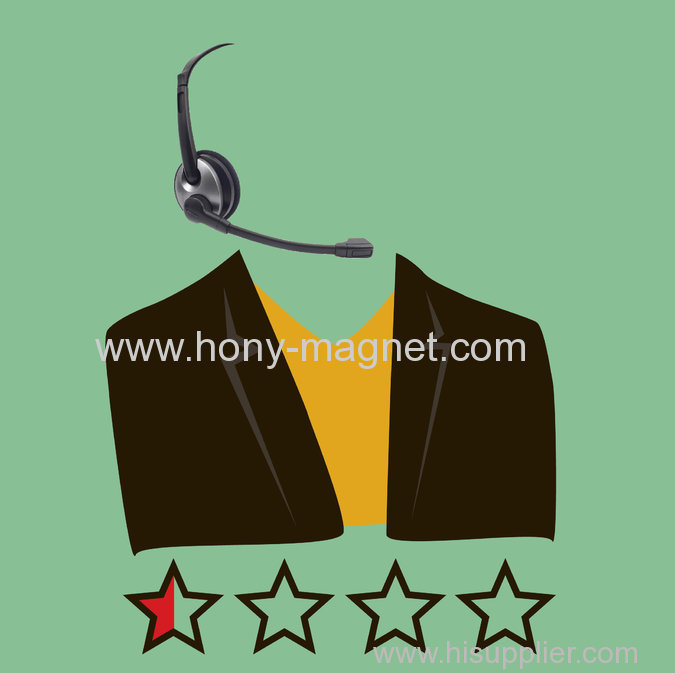 PRODUCT reviews are broken. They are great at telling you about the speed of a computer or the brightness of a screen. But there's a big gaping hole in evaluations of most products, from phones to computers to televisions.
The product evaluations neglect to mention the quality of a company's customer service, which becomes the most important factor of all when problems or questions related to the product come up.
I learned this lesson from a bizarre experience with a Samsung oven that I bought last year. This was no impulse purchase — I researched brands and appliances for days. But even that didn't help.
Less than a year after I bought it, the oven made a violent grinding noise because of a defective fan. Samsung sent a technician who, over the course of seven visits, concluded that not only was the fan irreplaceable because of a defect, but that the oven also had a heat leak. The leak posed a fire hazard and had melted the side of a brand-new kitchen cabinet, causing thousands of dollars in damage.
At that moment, all that mattered was the speed and ease in which Samsung's service department dealt with my problem. But rather than rush to remove this troubled oven from my life, Samsung's support center dragged out this entire process for five months.
The entire experience made me realize that I had been blindsided. How, in my many hours of reading product reviews on websites, had I missed the part about service? I searched far and wide on the web and realized it was practically impossible to reliably research a company's customer service quality. So I contacted some product ratings companies themselves.
J.D. Power & Associates, a research firm, collects feedback on brands and products from consumers through surveys and shows ratings based on the feedback. When it shows ratings for service — for automobiles, for example — it generally breaks those ratings into a report that is separate from the ratings for the product.
Why is that? Dave Sargent, a J. D. Power executive who oversees automotive research, said that if people want to read about products, they can look up product ratings; if they want information on service, they can also look up reports on service.
"We try not to muddy the waters by bundling them together," Mr. Sargent said.
To me, that logic makes sense on paper, but not in real life. I posed this hypothetical example: If a friend asked me to recommend a pair of headphones and I once had a bad experience with a particular brand, I would never say, "Brand X's headphones are great, but if you care, Brand X has lousy customer service." I would probably just say, "Stay away from Brand X's headphones because the company treats you poorly."
Consumer Reports, the nonprofit publication that tests and evaluates products, sometimes measures customer service quality. But similar to J. D. Power, Consumer Reports breaks that rating into a separate report rather than including it as part of a product review.
Liam McCormack, a vice president of integrated content creation for Consumer Reports, said how companies treat their customers was important to consider when shopping, but the issue of customer service could be complex. People may be treated differently depending on whether they bought an item from a retailer or from the brand itself.
Say, for example, that you buy a Sony television from Best Buy, Mr. McCormack said. If you have a problem, Best Buy's customer service or Sony's service reps could deal with it. The Sony TV can't be fairly rated based on a customer service experience with Best Buy. So for electronics, Consumer Reports focused on evaluating the customer service of electronics retailers, and published Best Buy's service rating in a separate report.
That's a fair point. However, the issue with relying on ratings of retailers is that the stores often tell customers to take their problems to the manufacturers themselves. (That is how I ended up dealing directly with Samsung.)
As it stands, there is no one-stop website to see reliable ratings for customer service. In part, that is probably because customer service can be such a challenge to measure, said Matthew Dixon, an executive at CEB, a business advisory firm. His studies found that when people have positive customer service experiences, they tend not to share them.
"But when they've been wronged, they literally will tell anybody who will listen," Mr. Dixon said.
Mr. Dixon's studies found that customers stayed loyal to brands that offered hassle-free service interactions. His studies also found that customers were four times as likely to become disloyal to a brand after any service interaction at all — because so many service centers drag out people's issues.
It seems like a no-brainer that consumers stick with brands offering solid customer service. Apple, which has more than $190 billion in cash, is well known for its Genius Bar, the service stations at Apple stores where customers can seek help directly from the company's trained technicians. Amazon, the largest online shopping site in the United States, is celebrated for its customer service.
Wouldn't it be great if we could reliably research more companies with quality service, beyond relying on word of mouth?
This seems like an opportunity for the hungry entrepreneurs in Silicon Valley. It would probably be challenging and expensive for a company to gather reliable data on both the good and bad customer service experiences for all brands and every type of product they offer. But until someone does, even so-called informed shoppers are gambling when they buy something pricey, relying largely on hope that nothing goes wrong.
As for my Samsung oven, toward the second half of this five-month episode, the company's support representatives repeatedly rejected my requests to exchange the unit and pay for the damages to my home, refusing to let me speak to a higher supervisor along the way. It instead opted to keep sending the technician back to my house to try to fix the unit again and again, even after he reported to Samsung that the oven was defective and at fault for the burn.
After I made at least a dozen phone calls and wrote a couple of emails to Samsung's office of the president, Samsung's support staff agreed to give me a partial refund (not a full one, because the oven was out of warranty by the time the company conceded). It also agreed to cover all the damages to my kitchen.
But here's the kicker: Samsung said that to process my refund, I had to destroy the power cable for the oven and send a picture of the severed wire to prove I was no longer using the unit. The next day, a customer service representative called to clarify I actually did not have to destroy the cord. After Samsung agreed to pay the damages and partial refund, I contacted Samsung's communications department, identified myself as a reporter and shared my experience. In response, the company said in a statement that it takes customer satisfaction and safety seriously, and my customer service experience, while rare, "is not acceptable to Samsung."
"We are taking this opportunity to thoroughly review and improve our customer service process," the company said.
But who will ever be able to know whether those improvements are made?
---