In-Flight Wi-Fi Prices Jump as Dema...
In-Flight Wi-Fi Prices Jump as Demand Surges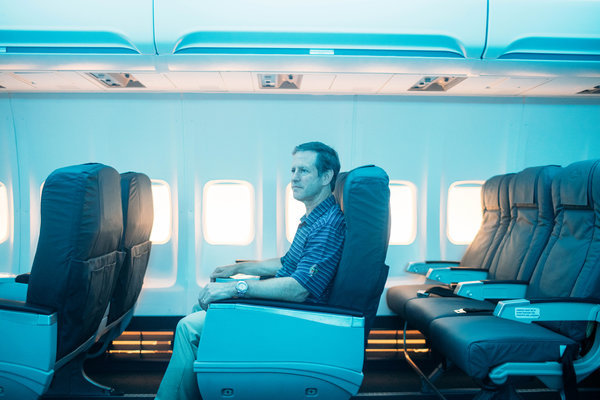 During a Tuesday-morning flight in April from Los Angeles to New York, Christine Lu's smartphone web browser loaded an unpleasant surprise:Gogo, the in-flight Wi-Fi provider, wanted to charge her $27 to use its service during the five-and-a-half-hour trip.
The price was more than double the $13 that she had paid for Gogo's Wi-Fi four years earlier, said Ms. Lu, a start-up entrepreneur.
"It's like a hotel charging obscene rates for Wi-Fi in the room," said Ms. Lu, who swallowed the cost to do some work. "You get this bad feeling."
In the inaugural installment of this new consumer technology feature, we examine the price increases for Wi-Fi on flights from the largest provider of the service, Gogo, and explain why some costs have escalated and some have not, and how travelers can sidestep the worst of the charges.
The idea of this feature, called Tech Fix, is to make personal technology less frustrating by dissecting the cause of problems, using data, reporting and analysis to come up with the best solutions. Many travelers are experiencing sticker shock from in-flight Wi-Fi these days. While there are several in-flight Wi-Fi providers, including ViaSat and Global Eagle Entertainment, Gogo is the top provider, equipping more than 2,000 planes from airlines like American Airlines, Delta Air Lines and Virgin America with its service, up from 1,300 in 2011. Gogo's prices often change depending on when and where you are flying. But on some flights — especially transcontinental routes crammed with business travelers who may have cushy expense accounts — prices have doubled from three years ago.
Consider the following increases: Wi-Fi service on transcontinental flights — such as from San Francisco to New York, from Boston to Seattle or from Los Angeles to New York — now cost $28 to $40, up from roughly $18 in 2012, according to Gogo.
Yet those numbers rarely show up in the average price quote for an in-flight Gogo Wi-Fi session, which now amounts to about $12, up just slightly from $10 in 2012. That's partly because on flights where fewer people are likely to use Wi-Fi, pricing has remained unchanged, which brings down the average cost per session. For example, Gogo's Wi-Fi service on flights between New York and Fort Lauderdale, Fla., has cost $10 since 2012. In addition, passengers can choose to pay smaller amounts to use Wi-Fi for a portion of a flight instead of the entire trip.
Gogo's prices are not just higher now; they are also more unpredictable. The company uses a method called dynamic pricing, in which it tries to forecast the demand for Wi-Fi on each flight and scale pricing accordingly. So the prices for the full durations of transcontinental flights also change each day: Gogo charges the most, $40, on Mondays and Thursdays; Tuesdays, Wednesdays, Fridays and Sundays cost $34; and Saturdays are the cheapest, at $28.
Driving the uneven prices on certain routes is Gogo's reliance on higher fees to ease overcrowding of its network. With passengers packing a growing number of Internet-connected electronics like smartphones, gaming devices and tablets in their carry-on luggage, the amount of bandwidth they consume on popular flights keeps expanding.
---