New Mobile Search Start-up Focuses ...
New Mobile Search Start-up Focuses on Apps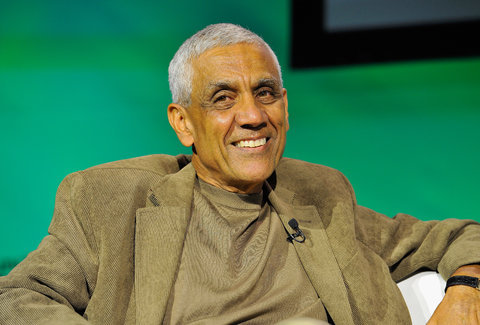 In a deal that has become Silicon Valley lore, Vinod Khosla, a co-founder of Sun Microsystems and later a venture capitalist, reached an agreement to buy a search engine called Google when it was still basically a research project. The price was under $1 million, but Mr. Khosla, at the time a backer of Excite@Home, the 1990s Internet portal, could not convince Excite's board to go along. Now Mr. Khosla is taking another crack at search, backing a mobile search engine called Relcy, which has raised $9 million from Khosla Ventures and Sequoia Capital. Relcy, which is focused on apps with an associated action like watching a movie, has been developing its technology for two years but becomes available to the public on Wednesday.
"The paradigm has changed and (mobile search) sort of worked for a while but now when I have 50 apps on my cellphone – I have five screens worth of apps – we need something different," said Mr. Khosla. "Whenever nobody has worked on something for a while it's generally ripe for innovation, and the world has changed."
Relcy is the latest in a series of start-ups that are trying to re-imagine search for mobile phones. Each has its own concept but what ties them together is a technology called "deep-linking," which is an effort to break down the walls of mobile apps and make them more interconnected like the World Wide Web.
Branch Metrics, a company in Palo Alto, Calif. is creating a mobile linking platform to make it easier for developers to build these deep-links into their own apps. A New York company called Button is building a system that would weave apps together and pay them for referrals. URX, based in San Francisco, is using deep links to build a new kind of advertising system for publishers.
Relcy, similar to another deep-linked app called Vurb, is a consumer search application. Relcy's founder, Rohit Satapathy, recently visited The New York Times office to demonstrate how the application allows people to group their searches into batches of apps and actions.
I searched for "Road House," a 1989 film that stars the late Patrick Swayze and is easily the best movie every made about bouncers in Jasper, Mo. The app returned a batch of quick tidbits like a synopsis and cast members, followed by movie applications like Netflix and Amazon Instant Video, along with pricing and subscription information.
The idea is to give people one place to search for stuff on their phone. Sometimes that information will be spread across several competing apps that the user might have forgotten about. Sometimes they will find new apps and download them.
"When you are using (a mobile phone) it's all about like right now, right here, on the go and you need something really fast, and that something should be presented to you in a way where you can really consume it," said Mr. Satapathy. "You don't have to store that mental index of what app to use for what."
Google already includes apps in its mobile search results, and a Google search of "Road House," produced many of the same results. What sticks out about Relcy is that it groups together the top handful of popular movie and review apps. The World Wide Web looks almost like an afterthought tacked on at the bottom, just in case. When I searched for myself, for instance, the app returned my profiles from social media apps.
Relcy, no doubt, is fighting an uphill battle. Google is not only the dominant search product on both desktop and mobile phones, "Googling" is so ingrained in the Internet psyche — and it works so well — that even the force of habit would be hard to overcome.
But after several years of more or less ignoring search, investors believe that could change. Mobile phones are new, the thinking goes, and people use them differently than they do desktops. Therefore, the time is ripe to create a new way to search.
There are also some technical reasons. In the early days of the web people used search to navigate the vast sea of documents on the web. But today, a good amount of the most relevant information sits inside a handful of key applications with "structured data" — data that is well-organized and easier to find and search.
That makes the task of building a new search engine a whole lot easier than it was when Google was starting out. Especially if you essentially ignore the web, as Relcy and others do (its web results come from Bing).
Another advantage is that Relcy is so new that it has the benefit of being neutral — at a time when Google is being accused by competitors and Europe of pushing its own services and worldview at the expense of rivals.
"They are neutral to apps, they are neutral to platforms," said Mr. Khosla.
---