Vivek Wadhwa, Voice for Women in Si...
Vivek Wadhwa, Voice for Women in Silicon Valley, Is Foiled by His Tone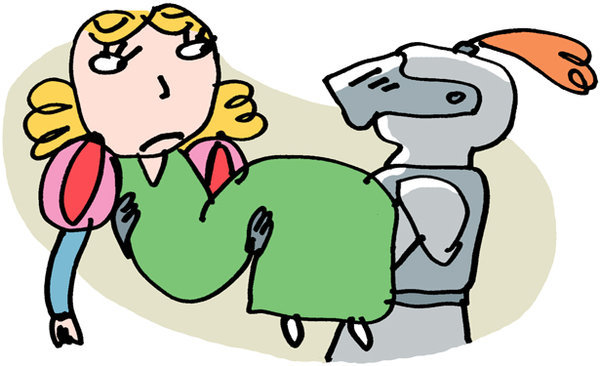 Silicon Valley has lately come to the realization that it is not the meritocracy it has long pretended to be — at least not for women and most minorities. Now, after years of ignoring the issue, and some serious prodding by the likes of the Rev. Jesse L. Jackson, tech companies say they will do something about the hiring gap between white and Asian men and nearly everyone else.
But what should we make of the fact that one of the most outspoken voices for women in tech has been — rather oddly — a man?
Vivek Wadhwa is an entrepreneur-turned-academic who is a co-author, with Farai Chideya, of the book "Innovating Women." Mr. Wadhwa, 57, holds affiliations with Stanford, Duke and a Silicon Valley-based think tank called Singularity University. He is also a fixture on the lecture circuit and in the media, where he has frequently called on technology companies to address gender diversity.
At least he did, until he swore off speaking out for gender diversity after intense criticism from women in tech who saw him as neither their ally nor their spokesman. "I've done what I needed to do," Mr. Wadhwa said in an interview. "I'm not needed anymore, and I know it."
Men who would like to become allies in the fight for women's equality in tech will find in this story a lesson on how to conduct themselves: Look at the way Mr. Wadhwa behaved when faced with criticism from female technologists. Then do the opposite.
Women in tech criticized Mr. Wadhwa for clumsily articulating their cause. They said he was prone to outrageous gaffes, including once referring to women at tech companies as "token floozies," a phrase Mr. Wadhwa later blamed on his poor English.
Critics also argued that Mr. Wadhwa's message to women — that they should become more confident to survive in the tough world of tech — was outdated and could backfire on the women who followed it.
And when he was called out on those points, Mr. Wadhwa, who conceded that he can be "a hothead," adopted a defensive — even wounded — tone on Twitter. He said he was under assault by "extremist feminists," claimedthat he had "done more for the cause of women in tech than almost anyone," and frequently deflected criticism of his language by saying that he was an immigrant who did not understand web slang.
"He pulls the immigrant card, the victim card, and it is so much work to stay on point," said Mary Trigiani, a management consultant who has gotten into a few dust-ups with Mr. Wadhwa.
The whole episode could be written off as a mere Twitter-fueled kerfuffle. But the women who have criticized Mr. Wadhwa say the battle carries a bigger message.
That he became a spokesman for women in tech despite their questions about his message is, they say, symptomatic of an industry that seems bent on listening to men over women, even when the men aren't especially qualified to comment.
"I don't think he has done much good," said Karen Catlin, a former software engineer and vice president of Adobe Systems who now works as a consultant and advocate for women in tech. "He has burned a lot of bridges with the women's community."
Mr. Wadhwa began writing about women in tech in 2010, after his wife pointed out how few women were at the Crunchies, an annual awards show for start-ups. He had been researching entrepreneurship and immigration, but he found the women-in-tech issue to be an unexplored niche.
So he took up the mantle, exploring the imbalance in dozens of guest op-ed columns as well as in lectures. Soon he was a fixture on the issue, a go-to source for reporters looking for a sheen of expertise.
Mr. Wadhwa was interviewed recently by a Newsweek reporter, Nina Burleigh, for a February cover story called "What Silicon Valley Thinks of Women."
In the article, for which she also interviewed more than 30 women, Ms. Burleigh paraphrased Mr. Wadhwa's ideas this way: "Wadhwa says women not only are reluctant to overstate their accomplishments and goals; they habitually understate them."
That didn't sit well with Amelia Greenhall, a web designer and the executive director of Double Union, a community workshop for women in San Francisco, who wrote a widely shared blog post condemning Mr. Wadhwa.
Some of Ms. Greenhall's charges were over the top. In her post and in a podcast produced by the public radio station WNYC (which was later taken down and replaced with a follow-up because, the station said, the producers had initially failed to call Mr. Wadhwa for comment), Ms. Greenhall speculated that Mr. Wadhwa was financially benefiting from his advocacy, a charge he fiercely denies and for which there isn't much evidence.
She also suggested that there was something inappropriate about his inviting a female critic to his office to discuss her ideas about women in tech. Though Ms. Greenhall didn't quite spell it out, what she did write — "ew ew ew" — could be read as a questioning of his motives.
Ms. Greenhall declined to discuss her post with me. But Mr. Wadhwa insists that he has a sincere interest in seeing more women succeed in technology. Several women who know him and who have worked with him back up that claim and say his heart is in the right place. Others blamed his critics for not giving him the benefit of the doubt.
"I don't think that the feminist movement, as a whole, was ever that interested in figuring out how to work with Vivek," said Elissa Shevinsky, co-founder of a messaging company called Glimpse.
But it is not enough, in this complex and delicate issue, to simply have one's heart in the right place. "I think his intentions are good, but his message and his voice are actually damaging women," said Sarah Szalavitz, the chief executive of 7 Robot, a design agency. "It has nothing to do with his gender or his ethnic identity, but what he's saying and how he's saying it."
Take Mr. Wadhwa's claim that women in tech often underplay their accomplishments and that they should adopt a brash tone. In an articleresponding to the WNYC podcast, Mr. Wadhwa wrote that his findings were the product of two research reports, but those do not mention the confidence problem. When I asked him about it, he said the idea was born out of many interviews with women.
His critics concede that women do sometimes underplay their strengths, but they point to another concern: Studies show that when women speak up in negotiations or other meetings, they are often penalized for doing so. And should women get ahead by aping the air of overconfidence and bravado that characterizes the Valley's most cringe-inducing men?
"I think that in 2015 we can give women better advice than 'Behave more like men,' " said Cate Huston, a software engineer who has worked at Google and IBM.
Instead, Mr. Wadhwa's response to women who questioned his ideas often reinforced their belief that men don't like it when women speak up.
"I think there's value in men talking about this — I absolutely do," said Melinda Byerley, a marketing consultant who has worked at several tech firms. "But if you're telling us to be tough, to lean in, to speak up — we're going to do that."
---