Google Revenue Is Higher, but Profi...
Google Revenue Is Higher, but Profit Misses Expectations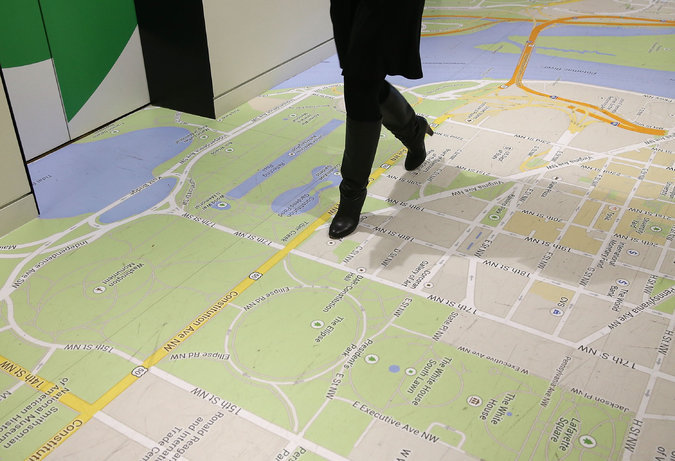 SAN FRANCISCO — Everybody knows Google is working on a lot of things besides search. Wall Street wants to know when all those projects will start making a lot of money.
In the last three months of 2014, Google's net revenue growth slowed to 10 percent when compared with the same quarter a year ago, according to an earnings report released Thursday. While impressive for a company with more than $60 billion in revenue, it is well short of the recent results of other tech industry standard-bearers, like Apple and Facebook.
The report stoked fears that while Google has a broad range of interests, from self-driving cars to insurance recommendations, it is still highly dependent on the business it essentially started with: selling ads against its Internet search results.
Google's search business would still be the envy of most companies. Revenue from Google's own sites, which includes things like its search engine and YouTube and accounts for a little more than two-thirds of the company's business, increased 18 percent compared with a year ago. Indeed, Google's share of search ad spending in the United States, including desktop and mobile devices, was 71.6 percent in 2014, according to eMarketer. But if that business were to slip, Google has not yet offered a strong alternative. And to investors more interested in what is over the horizon than what just happened, that is a concern.
"Google Play, YouTube, Google for work. How big are those? That's what people would like to know," said Mark Mahaney, an analyst with RBC Capital Markets.
In a conference call with Wall Street analysts, Google executives declined to answer questions about the company's lesser-known businesses. But there were some indications of progress. Google said revenue in the "other" category — including the Play Store, where people can buy digital goods like mobile applications or streamed movies, and other services Google sells to businesses — increased 19 percent from the same quarter of last year, to $1.95 billion.
Still, investors are wary of Google's long-term direction.
"For many years they talked about how investments would be 70 percent in core search, 20 percent on things ancillary to search and 10 percent on moonshots," said Ben Schachter, an analyst with Macquarie Securities. "Now we're pretty far from that. What does that mean for the company?"
The company reported revenue of $18.1 billion in the fourth quarter of 2014, a 15 percent increase from the same period last year. Net revenue, which excludes payments to Google's advertising partners, was $14.5 billion.
Net income was $4.76 billion in the quarter, compared with $3.38 billion in the fourth quarter of 2013. Earnings per share, not including certain charges, were slightly below analyst expectations. Analysts had also expected net revenue — the figure excluding advertiser payments — to be $14.8 billion, according to Bloomberg.
Notably, research and development costs rose to $2.8 billion from $2.1 billion in the same quarter a year ago, stoking fears that efforts Google executives like to call "moonshots" — like investing in a private rocket company — are adding to expenses with no hope of a financial return in the near future.
Google's fourth-quarter totals were also squeezed by a number of temporary factors, including a strong dollar that ate into overseas sales. The company, which is based in Mountain View, Calif., said that, absent currency fluctuations, its revenues would have been $18.7 billion instead of $18.1 billion.
More important, searches on mobile devices are worth less to the company than searches on desktop computers. Google's "cost per click" — the amount the company gets paid, on average, each time someone clicks on an ad — has fallen for several years, and was down 3 percent from a year ago. This, like everything, was pushed down by the strong dollar.
The report comes at a rough time for Google's stock. Shares in the company, as of Thursday morning, were down about 10 percent since April 2014, a period in which the Standard & Poor's 500-stock index has increased and peers like Facebook have rallied 25 percent. Google shares were up a little more than 1 percent in after-hours trading after the results were announced.
Anxieties have been compounded by a perception on Wall Street that Google does not particularly care what it thinks. "Unfortunately, at times like now when negative sentiment rules the short term, this opacity makes investors uncomfortable," Ross Sandler, an analyst with Deutsche Bank, wrote in a report before earnings were announced.
In the conference call Thursday, Google's chief financial officer, Patrick Pichette, made frequent use of the word "discipline." He contrasted projects like Google Fiber, an ultrafast Internet service that the company recently has been expanding to new cities including Atlanta and Charlotte, N.C., with Google Glass, the Internet-connected spectacles that the company recently stopped selling despite considerable hype.
Some analysts believe — or hope — that if Google's stock continues to lag, the company will either buy back shares or issue a dividend by the end of the year. "That's not too far off from the level when Apple announced that it would begin paying a dividend," Mr. Mahaney wrote in a recent report.
Some version of that question was asked twice during Thursday's conference call. Mr. Pichette had nothing to say on the matter, though he assured analysts that the company's stock price "does matter."
---