Russian Authorities Rule Google Bro...
Russian Authorities Rule Google Broke Antitrust Regulations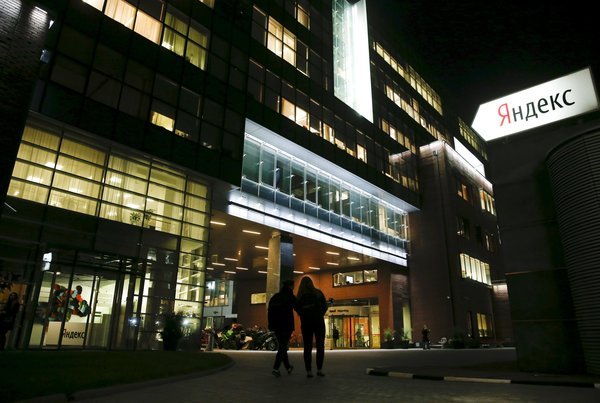 Russian antitrust authorities ruled on Monday that Google broke the country's competition rules, adding to the regulatory headaches the search giant is facing worldwide.
Russian officials said that Google had abused its dominant market position with Android, its mobile operating system, by favoring the company's own services over those of rivals, including Yandex, a Russian competitor.
Earlier this year, Yandex had complained to the country's competition authority that cellphone manufacturers were not able to include the company's rival digital offerings in the Android operating system. After the complaint, the regulator began investigating whether Google unfairly bundled its own services, like digital maps, in its Android software. Unlike in other parts of the world, where Google has outmuscled domestic search rivals, Yandex still holds more than a 50 percent market share in Russian online search, according to industry statistics. The company's share price rose more than 8 percent in early afternoon trading in New York after the regulatory decision was announced. Russia's competition regulator will make the details of its decision public within the next 10 days, according to an official statement. Google may appeal the ruling. If the decision holds, the company may be forced to change what services it includes in its Android operating system as part of its efforts to comply with Russia's competition rules, or face potential fines.
On Monday, the American tech company declined to comment on the Russian antitrust ruling, saying that it had yet to receive the decision.
"When we do we will study it and determine our next steps," the company said in a statement.
Russia is the first jurisdiction to have officially recognized these practices as anticompetitive," Yandex said in a statement, in reference to Google's favoring of its own services in Android over those of rivals. The company added that it believed the antitrust ruling would "serve to restore competition in the market."
European and other international antitrust watchdogs are taking an increasingly tough line against the company.
In Europe, the antitrust regulator already has brought charges against Google, claiming market abuse connected to some of its online search services. Local officials also are investigating similar questions linked to Google's Android operating system, including concerns raised by Yandex, but have yet to make a decision over whether to bring formal charges.
Other international watchdogs from South America to Asia also are examining how the company collects data on its users, the level of privacy that Google offers individuals and how it controls the lion's share of people's online search activity.
And in a sign that other global competition bodies are willing to take action against Google over its growing dominance over how people access online services, India's antitrust authority recently senta report to Google outlining its concerns about the company's search dominance and anticompetitive behavior.
In those continuing cases,
---